Our projects
Our first major project targets building an automatic captioning system for fashion images handling African fashion styles. We are the first to make such an inclusive technology.
...For an inclusive AI in the field of fashion, and to ensure that African fashion can benefit from the potentials of AI, Ai4Innov initiated the Inclusive Fashion AI project (InFashAI) which aims to create datasets that are much more representative of the diversity that exists in the world of fashion...read more
Partners
OUR NUMBERS
Numbers describing what we are achieving.
RESEARCH PAPERS
We share resources useful for everybody education related to AI and technologies.
Neural Fashion Image Captioning: Accounting for Data Diversity
---
Lille, France
June 24, 2021
Gilles HACHEME & Nouréini SAYOUTI
Résumé: Image captioning has increasingly large domains of application, and fashion is not an exception. Having automatic item descriptions is of great interest for fashion web platforms, sometimes hosting hundreds of thousands of images. This paper is one of the first to tackle image captioning for fashion images. To address dataset diversity issues, we introduced the InFashAIv1 dataset containing almost 16.000 African fashion item images with their titles, prices, and general descriptions. We also used the well-known DeepFashion dataset in addition to InFashAIv1. Captions are generated using the Show and Tell model made of CNN encoder and RNN Decoder. We showed that jointly training the model on both datasets improves captions quality for African style fashion images, suggesting a transfer learning from Western style data. The InFashAIv1 dataset is released on Github to encourage works with more diversity inclusion...go to the article
Team
Ai4Innov is carried by a team of young volunteers. Together, we will make the change.
Nouréini SAYOUTI SOULEYMANE
Datascientist
R&D department/ AI4INNOV Co-founder
Gilles Quentin HACHEME
Datascientist
R&D department/ AI4INNOV Co-founder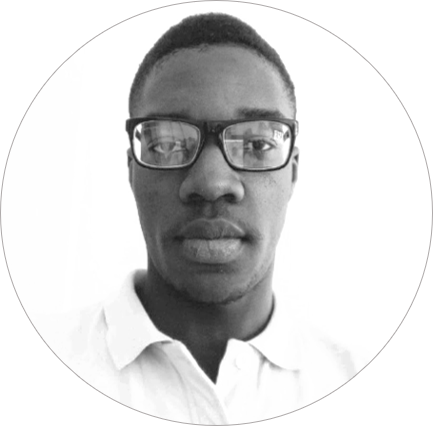 Kevin HONVOH
Analyst developer
IT department
Cadidjatu BALDE
Designer
Communication department
Aboudou Samadou SARE
Developer
IT department
Bickel OLOUDE
Software engineer
IT department
Boubacar Sidy DIALLO
Engineer DevSecOps
IT department
Steeve ODJO
Web designer
Communication department
Lissa SOW
Marketing
Communication department
Sandra F. HACHEME
Renewable energy technician, passionate about fashion
Expertise and professions department
Open Positions
Whether you are a Data scientist, Data engineer, Software engineer, or whether you have any relevant domain-specific skills, you can have a huge impact working with us. We welcome people from various backgrounds and education levels. So reach out to us, and let's work together to build a brighter future for humanity.
Contact
Email Us
noureini.sayouti@ai4innov.com
gilles.hacheme@ai4innov.com
cadi.balde@ai4innov.com
kevin.honvoh@ai4innov.com